Drew the Centaur
May 5th, 2022
Today I'm launching a new webcomic called Drew the Centaur, about a centaur living in a human world. I've posted the first two comics, and you can follow it on
Patreon here
, or on my other social media accounts.
Edit: I've made a page for this comic
here
.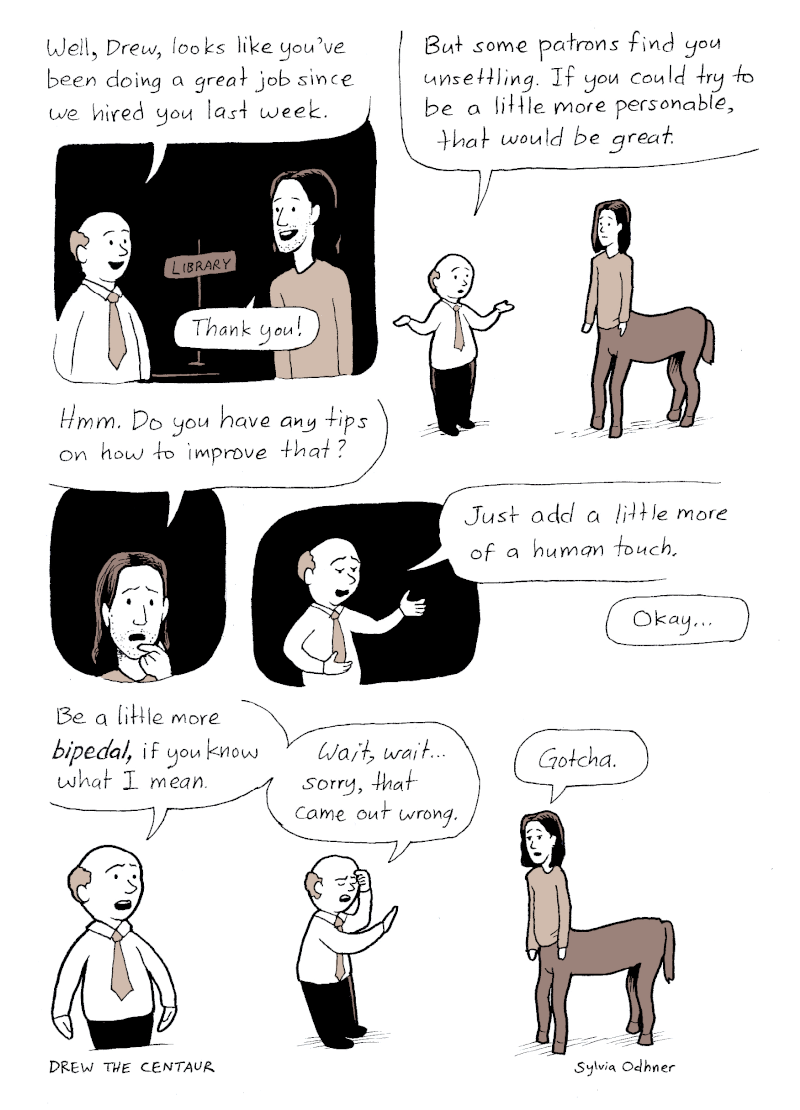 Follow this comic on Patreon

Drew the Centaur
New Website Elements
Do You Need Info Comics?
Introducing Info Comics

I'm Sylvia Odhner. You can hire me to make comics like the ones on this site, or other types of illustration-based projects.
Click here
for more information about what I do.
Contact me: