I've Been Writing
April 2nd, 2023
Hi folks. It's been a while since I wrote a news post, so I just wanted to update you all on a couple of things: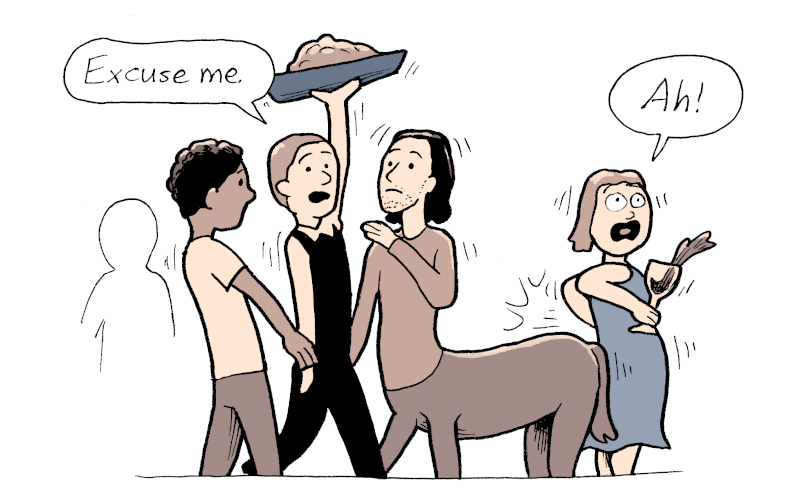 Drew the Centaur has ended. I won't be posting any more of it. I know, it barely even started, but it didn't turn out to be the fun, low-effort comic that I wanted it to be in the first place. I know some of you really loved it, and I appreciate that.
I'm working on some long-term comic-writing projects that will materialize into actual comics at some point, but I don't know how long the writing process will take, and I've learned that my best work comes to me when I don't rush the process. So hopefully I will be back with some great, frequently-posted material at some point! Thank you for your patience.

Oops Sorry Merch Is Here!
I've Been Writing
Drew the Centaur
New Website Elements
Do You Need Info Comics?
Introducing Info Comics

I'm Sylvia Odhner. You can hire me to make comics like the ones on this site, or other types of illustration-based projects. For more info, check out my services:
Info Comics
Illustration & Design
Contact me: