New Website Elements
April 14th, 2022
I just finished some re-branding and re-structuring of this website! I wanted to bring attention to the fact that I don't just make comics, I also do illustration. I created some new linked graphics for the
homepage
.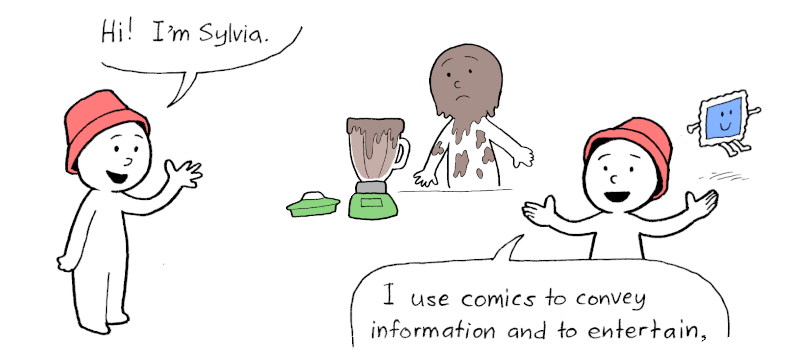 I also changed the logo, I made a new
art page
with a couple of new items,
a single page for all my comics
, and new pages for my services.
This month I'll be posting 2 mini one-page info comics in a new style, and stay tuned for a new webcomic coming in May!

Drew the Centaur
New Website Elements
Do You Need Info Comics?
Introducing Info Comics

I'm Sylvia Odhner. You can hire me to make comics like the ones on this site, or other types of illustration-based projects.
Click here
for more information about what I do.
Contact me: