Do You Need Info Comics?
September 30th, 2021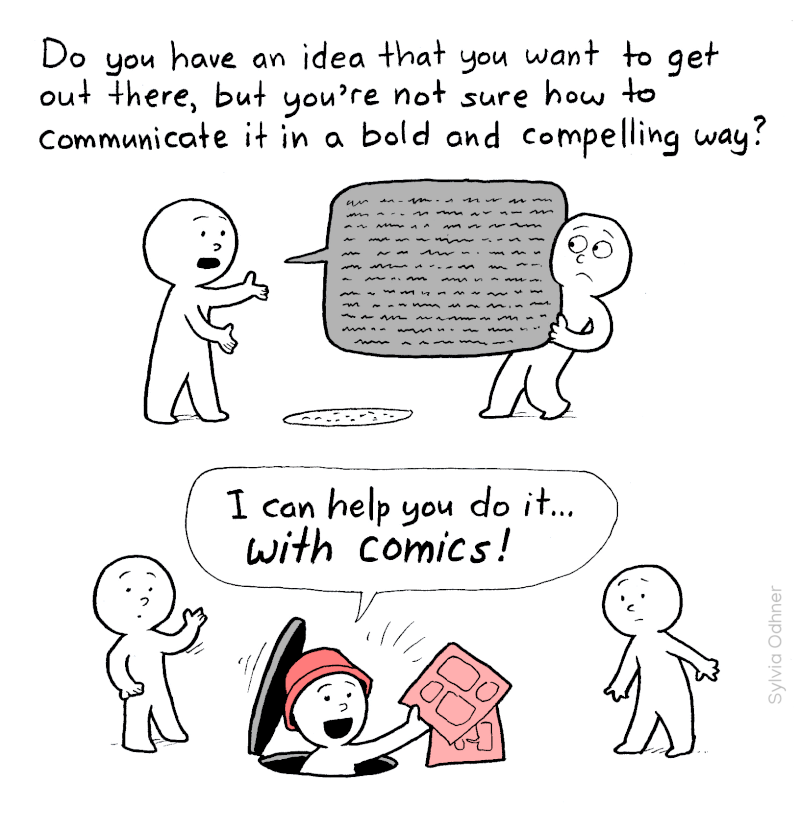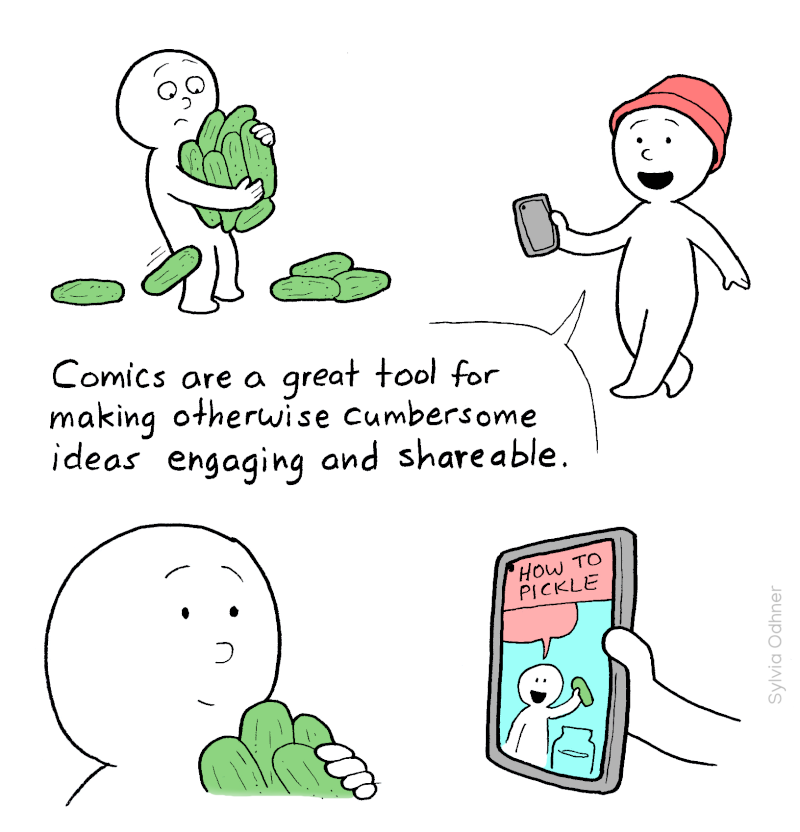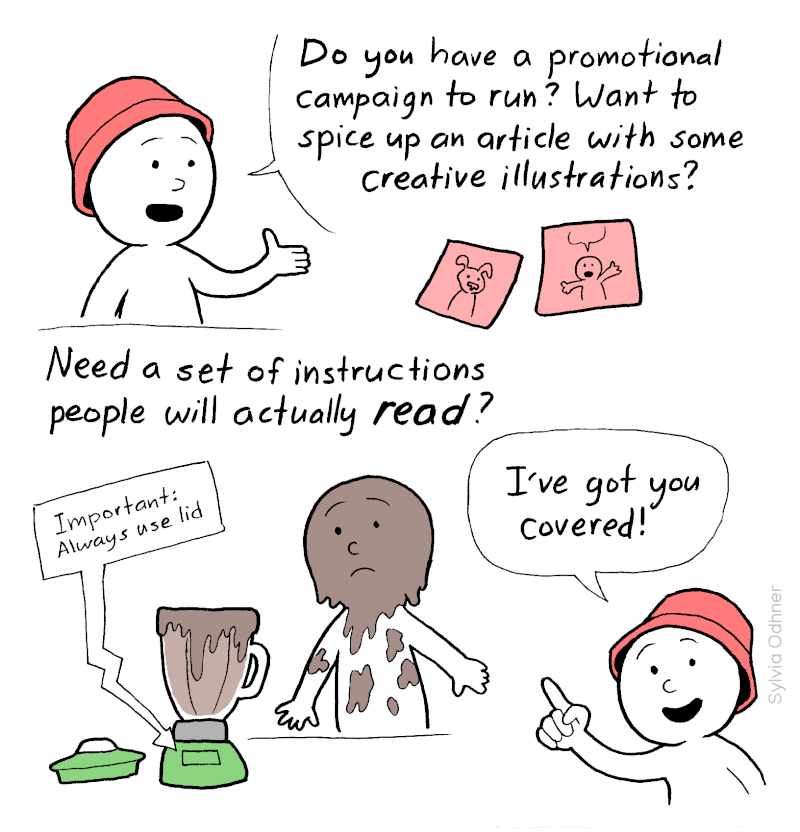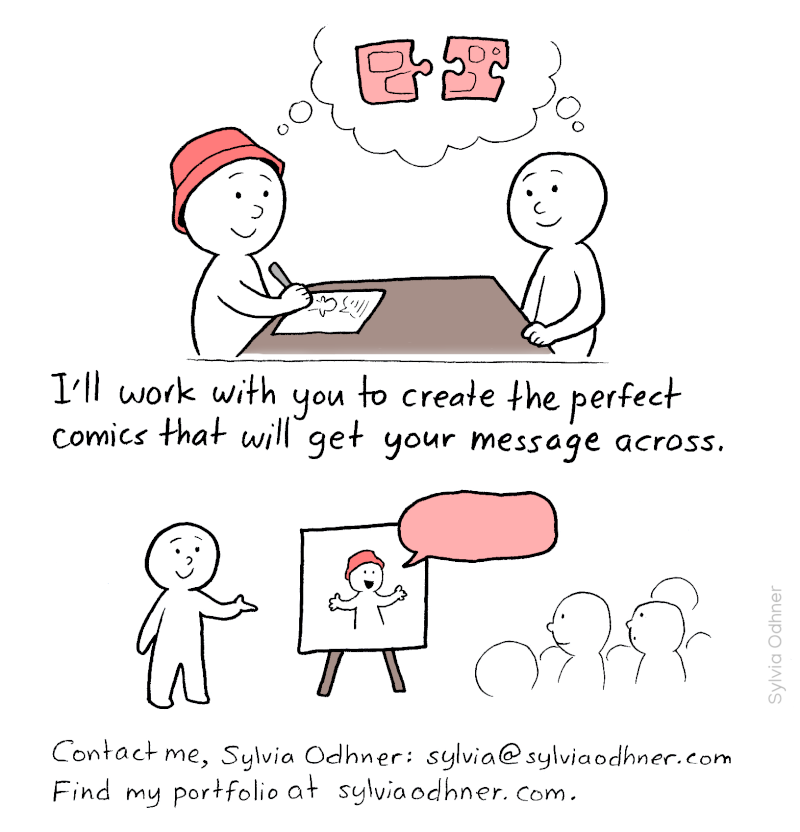 Want to hire me to create info comics for you? I'm offering free consultations, so email me to make an appointment. Don't be afraid to reach out to me if you're not sure. We'll talk about whether my services would be right for you!
Check my
services page
for details.
Email me:

Comic Text


Do you have an idea that you want to get out there, but you're not sure how to communicate it in a bold and compelling way? I can help you do it... with comics! Comics are a great tool for making otherwise cumbersome ideas engaging and shareable. Do you have a promotional campaign to run? Want to spice up an article with some creative illustrations? Need a set of instructions people will actually read? I've got you covered! I'll work with you to create the perfect comics that will get your message across.

Contact me, Sylvia Odhner. Find my portfolio at sylviaodhner.com.

Oops Sorry Merch Is Here!
I've Been Writing
Drew the Centaur
New Website Elements
Do You Need Info Comics?
Introducing Info Comics

I'm Sylvia Odhner. You can hire me to make comics like the ones on this site, or other types of illustration-based projects. For more info, check out my services:
Info Comics
Illustration & Design
Contact me: