Why Can't We Build Better Towns?
April 26th, 2022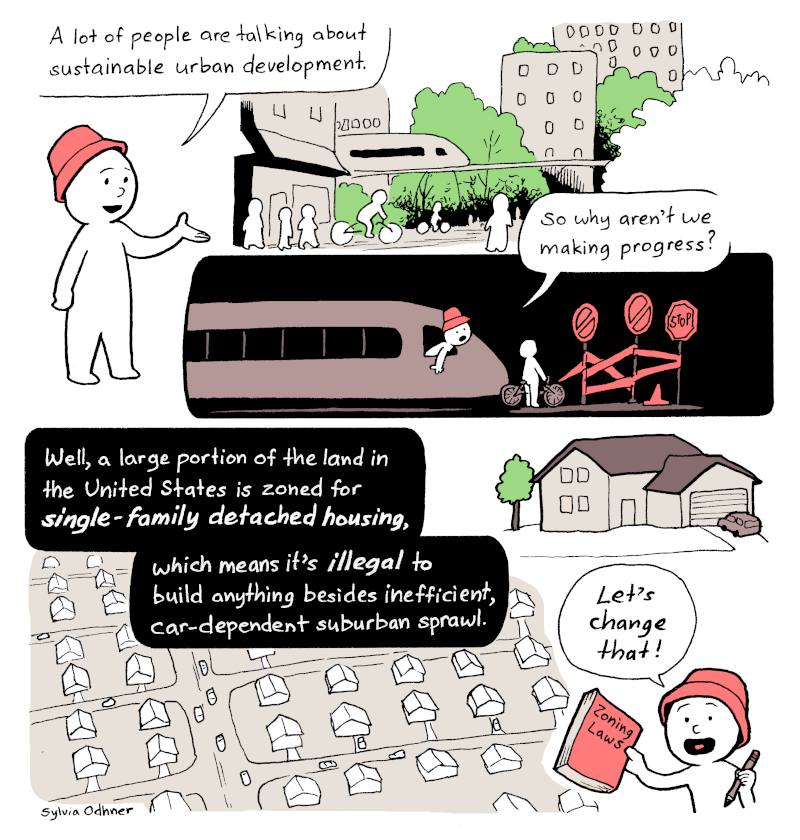 Inspired by this awesome Climate Town video:
The Suburbs are Bleeding America Dry
. I recommend watching it if you want to learn more about this subject.
And here's an article that my friend Tim Shores found, that gets into the problems with single-family zoning:
It's Time to End Single Family Zoning
.
Comic Text


A lot of people are talking about sustainable urban development. So why aren't we making progress? Well, a large portion of the land in the United States is zoned for single-family detached housing, which means it's illegal to build anything besides inefficient, car-dependent suburban sprawl. Let's change that!

Why Can't We Build Better Towns?
Trust
Confirmation Bias: How We Convince Ourselves We're Right
Superfoods: Are They Really Super at All?
Making a Change
Do You Need Info Comics?
Does the Power of Belief Work?

I'm Sylvia Odhner. You can hire me to make comics like the ones on this site, or other types of illustration-based projects.
Click here
for more information about what I do.
Contact me: